Meetings & Conventions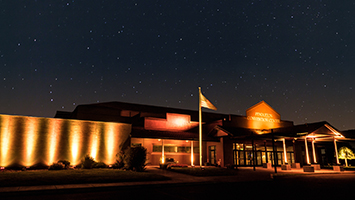 With three different full-service convention facilities and numerous small meeting venues, Pendleton can provide facilities for a variety of events, conventions, and meetings. From 26,000 square feet to an intimate location for 10 or less, and outdoor venues that will hold up to 16,000. Pendleton has the perfect venue for your event.
Pendleton is steeped in a casual relaxed atmosphere that many groups say is a welcome break from other event locations. Our extremely talented local musicians (even a symphony!) and entertainers have delighted many groups who meet in Pendleton.
Events
Large or small events have lots of options in Pendleton! We have many locations with various amenities to host everything from poetry readings to a major concert.  Looking to start a brand new annual event or grow an existing one? If your event will draw overnight visitors to Pendleton then we have special assistance for you with our grant program.
Group Tours
A perfect place for group tours. Check out our itineraries. 
Oregon Travel Itineraries 
Contact Info
Kara Woolsey  (541) 276-7411
email [email protected].
You may also send a request to:
Travel Pendleton
501 S Main Street
Pendleton OR 97801