Pendleton House Historic Inn
311 N Main St,
Pendleton House Historic Inn was built in 1917 with an Italian Renaissance style. Our splendid 6,000+ square foot home has all the guest rooms on the second floor. Both the interior and exterior of the Pendleton House recalls European elegance and refinement complete with original imported Chinese silk wallpaper and draperies and a luxurious formal ballroom.
In fact, this elegant home remains in the same pristine condition today as it did when it was built over 100 years ago. A four passenger Otis Elevator services all floors in the Pendleton House, so enjoy the beautiful hardwood staircase and railing, but feel free to use the elevator if stairs aren't for you.
Each guest room of the Pendleton House Bed and Breakfast are made up with clean, high thread count linens, fresh cut flowers from our gardens when in season, delicious home baked treats, and an invitingly plush robe intended to encourage lounging. Come relax, read a book, snuggle up under the covers, enjoy a crackling fire in our living room fireplace or simply rest and enjoy the atmosphere. We are pretty good company to boot!
Breakfast at the Pendleton House begins with a cup of fresh brewed coffee, selected teas and fresh fruit juice. Our delicious and ever changing gourmet breakfast courses may include egg frittata made with local farm fresh eggs and vegetables, with sides of roasted potatoes with olive oil and seasonings, our secret recipe bacon and our Pendleton House signature fruit cobbler.
Our breakfasts are made fresh each morning and don't come from a box! Tell us ahead of time and we can accommodate special dietary needs like gluten-free and vegetarian.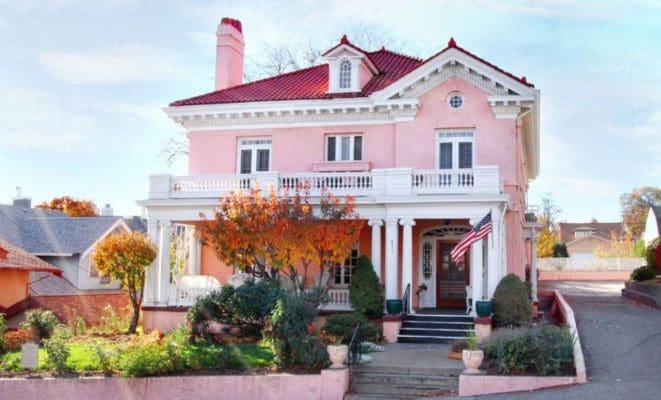 Free Breakfast Gourmet Breakfast
Distance from Airport
4.1
Miles
Convention Center
1.0
Miles