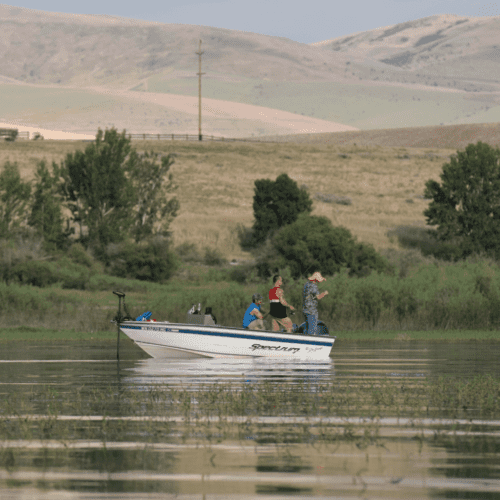 Fishing
Option 1: Dive Deeper into Details
Are you eager to immerse yourself in the specifics? Visit the website of the location you're interested in to learn more about what they offer. By directly engaging with their site, you'll gather all the insights you need to tailor your experience to your preferences.
Quick Details:
Pendleton, Oregon, is a haven for fishing enthusiasts seeking to cast their lines into pristine waters and reel in unforgettable experiences. From serene rivers to picturesque lakes, the fishing opportunities in Pendleton are as diverse as they are abundant. Whether you're a seasoned angler or a novice, prepare to embark on a fishing adventure that promises tranquility, excitement, and a deep connection with nature.
The main places in the immediate area to fish include the Umatilla River and McKay Reservoir,  but the best way to learn about fishing in Pendleton is to visit the ODFW site or your preferred fishing app/site. Be sure you are following all regulations and have all licenses needed to fish.
Option 2: Craft Your Perfect Itinerary
Prefer to keep your options open while building an itinerary that suits your tastes? Feel free to add the location you're considering to your personalized itinerary. Continue to explore the various pages for more inspiration and activities that resonate with you.