LET 'ER BUCK IN PENDLETON!
YOUR PERFECT 3-DAY ITINERARY
Despite its stature as one of Eastern Oregon's largest cities, weighing in at 17,000 people, Pendleton holds onto its small-town charm and has no shortage of personality. Fueled by wide open spaces, majestic mountain ranges, and the spirit of the wild west, the town provides instant gratification for those looking to escape the metropolitan bustle for a good old-fashioned time. Built on the hard work of Oregon Trail pioneers, rodeo riders, proprietors, and a lot of grit, there's a vibe you can't quite put your finger on. And the best way to understand it is to head out to Pendleton and experience it for yourself. To get you started, we've put together an easy three-day itinerary where you'll find your fill of where to stay, what to eat and drink, and plenty of good times.
YOU HAVE ARRIVED AT YOUR FINAL DESTINATION
Located just off Interstate 84, traveling to Pendleton by car couldn't be easier. A straight shot at just over three hours from Portland to the west, and just under three and a half hours from Boise to the east, it's an easy destination for your next adventure.
For those who prefer flying, the Pendleton Airport offers three daily round-trip flights from Portland, which makes it easy to turn that work trip into a weekend getaway, or a hassle-free, car-free escape.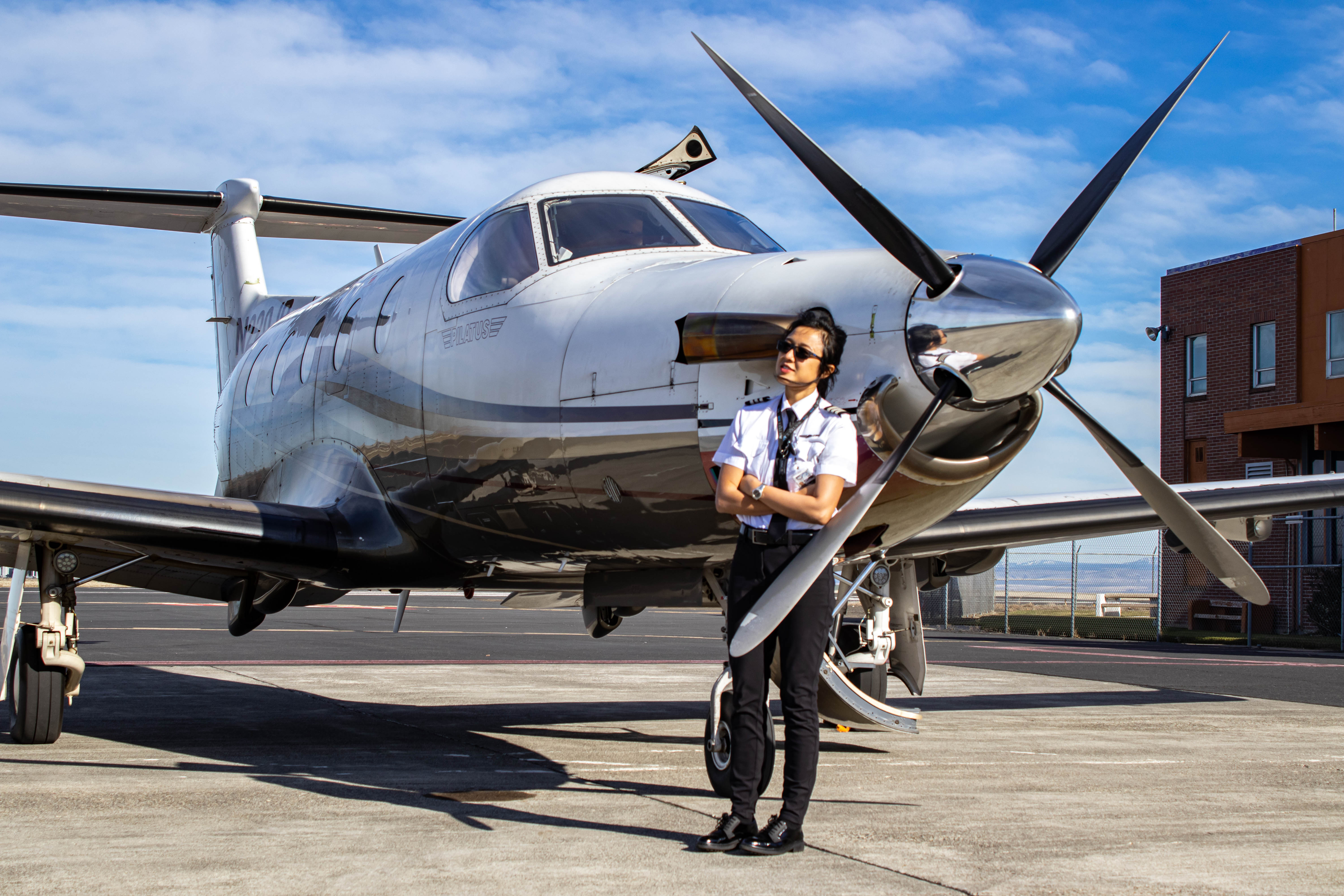 If nostalgic urban vibes and Instagram-worthy shots are your scene, look no further than Pendleton's newest motel, MotoLodge, whose American heritage-inspired decor, seasonal outdoor heated pool, and 6-person Pendleton Whisky™ Barrel Sauna celebrate the open road and the wild west. Or book a stay at the Pendleton House Historic Inn and bask in European elegance and refinement, magnificent views from the front porch, and gourmet breakfast. Opt for a family-friendly stay with a full breakfast and indoor pool for the kids at Oxford Suites or Hampton Inn, both just minutes from downtown. And if you're looking for a truly unique experience, stay in Pendleton's very own bordello, The Working Girls Hotel. This early 1800s boarding house will truly knock your socks off.
DAY 1: ALL THINGS PENDLETON
The name Pendleton is a brand in and of itself. From woolen mills to rodeos to whisky, these products pay homage to the authenticity, passion, and superior craftsmanship of the town's residents. Spend the day exploring the history and products that put Pendleton on the map. 
Start the day with breakfast at Pendleton's famed Rainbow Cafe. Oregon's oldest tavern, the Rainbow Cafe, has been in operation since 1883, is a hands-down local favorite, and is as colorful as its name implies. 
Start at the Pendleton Woolen Mill Store to see where it all began. Here, you can watch their jacquard wool blankets being woven in the original mill, then shop for the perfect blanket, apparel, or other gifts to take home. For the full experience, sign up for a free tour, but be sure to stop in midweek, as tours are not offered on the weekends. Next, it's off to the world-famous Pendleton Round-Up. If you can't make the rodeo in mid-September, then catch the next best thing at the Pendleton Round-Up Hall of Fame Museum. Here you'll learn about the Round-Up's inductees and the history of the rodeo. Continue the edu-cation at the Heritage Station Museum, a converted 1909 train depot in downtown Pendleton that hosts exhibits about Pendleton and Umatilla County's rich history. Last, end your afternoon with some levity at the Pendleton Underground Tours, "a place where culture is kept, history is told, and legends live on." Here, guides dress in period clothing and offer up drinks named after the working girls and old proprietors that once resided upstairs. You'll tour Pendleton's unique subterranean tunnel system, passing through the Shamrock Card Room, Hop Sing's (Chinese Laundry), the Empire Ice Cream Parlor, the Empire Meat Market, and beyond. Those over the age of 21 can book a 5 p.m. tour, which includes a drink and other tasters along the way. Continue the immersive Pendleton experience with a Pendleton Whisky™ in the Shamrock Bar every first Saturday of the month after the tour.
Now that you have a solid foundation on all things Pendleton, it is time to wine and dine in true cowboy style with a Barrel-cut filet, topped with bacon and finished with a Pendleton Whiskey demi-glace reduction at Virgil's at Cimmiyotti's, a historical landmark in downtown. This restaurant has seen its fair share of history but has remained an iconic Pendleton dining experience since 1959. Finish the evening with a nightcap at The Packard Tavern or live music at Hamley Saloon.
DAY 2: CHARM TRAIL, PENDLETON BUCKS, AND LOCAL MAKERS
Stroll the streets lined with merchants, makers, and restaurants, and you'll quickly discover what makes Pendleton special: its people. Fittingly, day two of your Pendleton adventure is all about the local culture. 
Before heading out on the Charm Trail, be sure to load up on some Pendleton Bucks at the Visitor Center. Available in any denomination and valid at almost 40 participating businesses, including some of Pendleton's many entrepreneurs, makers, and proprietors, Pendleton Bucks work just like a gift card and allow cardholders to support local businesses while receiving specials and discounts in the process. 
Today it's time to get outside and get to know Pendleton's abundance of natural spaces. Surrounded by mountain ranges and wilderness areas, the region hosts ample opportunities to enjoy the town's year-round recreation opportunities.
On day three, recharge your wellness tank with Pendleton's sweeping scenery. Begin with a light breakfast and a cup of joe at Buckin Bean Coffee. The only roastery in Umatilla County, the coffee beans roasted on-site are best when paired with their housemade pastries, breakfast, and lunch. With coffee in hand, follow the Pendleton Bronze Trail and get warmed up for an active morning. Scan the QR code on the Bronze Trail website and explore the 20 stops along the trail. From there, continue your walk along the Pendleton River Parkway, a non-motorized path that follows the South Bank of the Umatilla River and provides snapshots of the world-famous Round-Up grounds, parks, and downtown. 
Or, immerse in nature at Umatilla National Forest; here, you can hike, bike, trot, and watch wildlife along the trail system of the North Fork Umatilla Wilderness. Be prepared with trail maps, appropriate footwear, and extra water; the trails can be challenging, and as always, please leave the wilderness area in better condition than you found it. The area's dense natural beauty and shade trees provide a tranquil place to appreciate and connect with nature. After you've worked up an appetite, head back into town and refuel with a taste of Pendleton and an all-American lunch at a local favorite for over 40 years, The Saddle Restaurant and Lounge.
After lunch, drive through the Southern Blue Mountain Scenic Loop; the 120-mile route will lead you to small Eastern Oregon towns, over Battle Mountain, and through scenic valleys. Named by early settlers for the blue hue of the pine- and fir-lined ridges, the Blue Mountains, or as the locals say, "The Blues," blanket the land southeast of Pendleton. The range extends east to the Snake River along the Idaho border, and north into Washington. Green lush rolling hills, remnants of pioneer-era homes, crystal clear lakes, and spectacular mountains will accompany you along the loop, and the Blue Mountains' extraordinary beauty will leave a lasting impression.
If you're joining us in summer for family fun, beat the heat at the Pendleton Aquatic Center. With three pools with multiple slides, concessions, and family picnic areas with gas grills, this place is FUN and is sure to wear the kiddos out for the last evening in Pendleton.
End your day with dinner on the patio at Joe's Fiesta Mexican Grill, where Joe himself will most likely greet you. True to the Pendleton way, you'll find top-notch service, refreshing drinks, incredible Mexican cuisine, and a whole lot of personality at Joe's. 
Now that we've made the planning easy, and fueled your hunger for excitement, book your stay and LET 'ER BUCK IN PENDLETON!